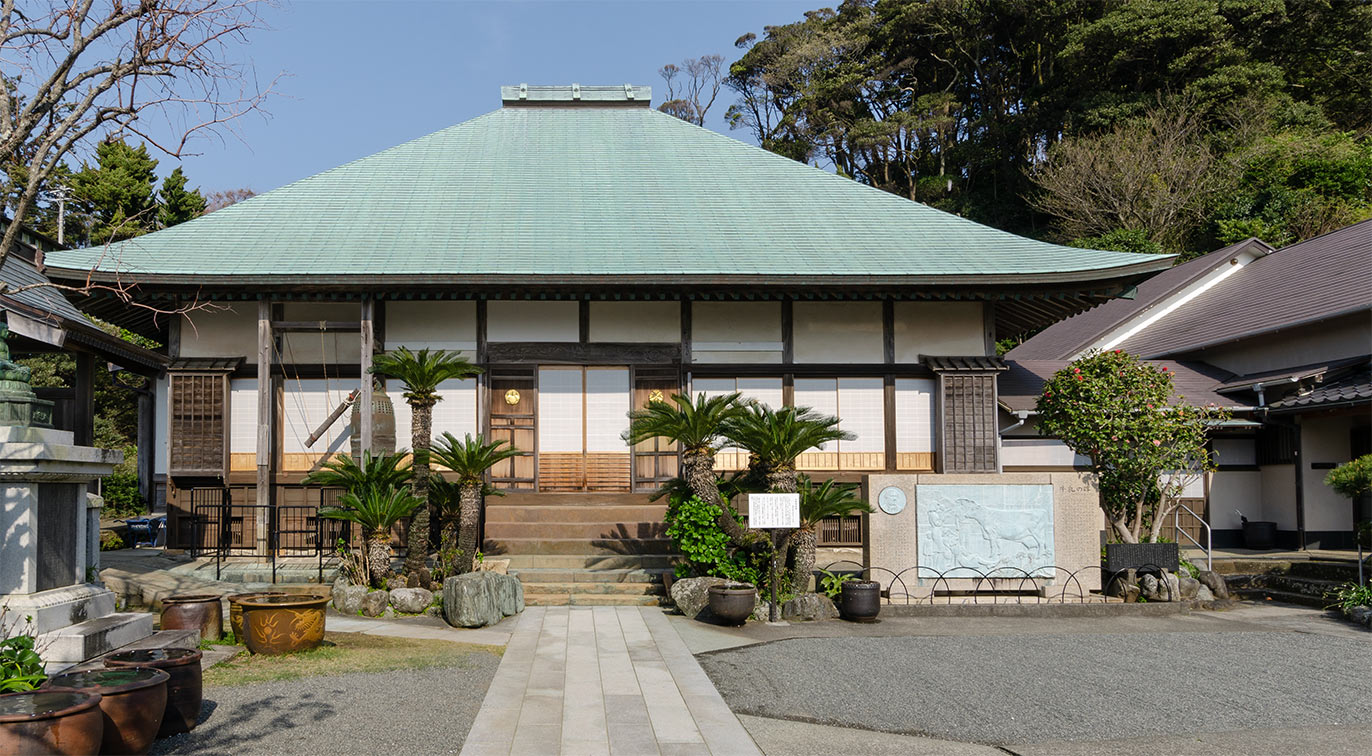 Designated as a National Historic Site on September 9, 1951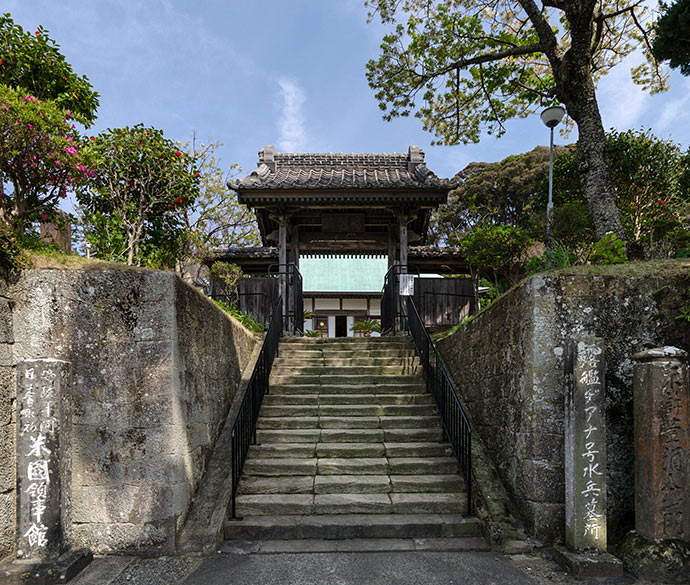 History
Gyokusenji Temple, a Zen Buddhist temple of the Soto sect with its history older than 430 years over 27 generations, used to be a thatch hut belonging to the Singon sect, another sub-sect of the Zen Buddhism, which was converted to Soto sect in the 1580s by Priest Ichirei shunei. The present main hall was completed in the days of its 20th Priest Suigan Bimo.
In March 1854, The Japan-U.S Treaty of Peace and Amity was concluded and Shimoda was opend to foreign shipping. When The Shimoda Treaty was appended to it in May 1854, Gyokusenji Temple was officially Designated as a resting place as well as a cemetery for American sailors.
Two years later in 1856, the consul general Townsend Harris, with his secretary-interpreter Henry Heusken, landed in Shimoda on U.S. vessel San Jacinto and opened the first U.S. consulate general in Gyokusenji Temple. For two years and 10 months following the hoisting of the Stars and Stripes in its front garden, it acted as the central stage of Japanese history of opening to the world in the last days of Tokugawa shogunate.
Prior to this,negotiation took place in Gyokusenji Temple when Vice Admiral Putyatin of the Imperial Russian Navy landed in Shimoda for conclusion of Russo-Japan Treaty of Peace and Amity. Putyatin and high officials of Russian frigate Diana stayed at Gyokusenji Temple, so did German merchant Rudolph.
There are graves for five sailors of Commodore Perry's squadron, three sailors of Russian Diana and one belonging to Askold in the precincts of the temple.